Dr John Holmes (Project Co-leader)
John Holmes is a Senior Research Fellow at the University of Oxford, concerned with enhancing the use of science in environmental policy making, and an independent consultant. He has a first degree in Natural Sciences from Cambridge University, a PhD in Mechanical Engineering from Imperial College London, and an MBA from Brunel University. The early part of his career was in technology assessment and research management relating to the development of clean coal technologies. He subsequently moved to the nuclear industry as the director responsible for the science and, subsequently, the engineering of the UK's radioactive waste disposal programme. A further move to the Environment Agency, the environmental regulator for England and Wales, as Head of its Science Programme preceded his joining the University of Oxford in 2004. He has also filled the role of Secretary to the EASAC Energy Programme.
Dr Bernie Jones (Project Co-leader)
Based in Oxfordshire, Bernie works on a number of projects in the science-policy-development-communications nexus. He was formerly Media Programme Director of the Biosciences for Farming in Africa (B4FA) project. He has extensive experience of working with international academies of science, as Head of International Policy at the Royal Society, Executive Director of EASAC, and interim Executive Director of the InterAcademy Panel and InterAcademy Medical Panel. He has also worked elsewhere in the non-profit sector, as International Director of Shaw Trust, and in the corporate sector in a variety of roles at British Airways. Bernie is a graduate of the Universities of Cambridge and Edinburgh, in Computer Science, Experimental Psychology, and Cognitive Science.
Prof Sir Brian Heap (Scientific Advisor)
Based at Cambridge and past President of the European Academies Science Advisory Council, Halle, Germany. Formerly Master of St Edmund's College, Cambridge, he is a Fellow of The Royal Society and was Foreign Secretary and Vice-President. Hon Fellow of the Royal Agricultural Society, past Director of Research at the Biotechnology and Biological Sciences Research Council, and an international engagement in science, sustainable development and science advice for policy makers.
Dr Claudia Canales (Project Manager)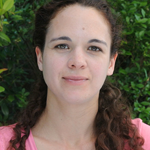 Claudia is based in Oxford. Her training includes a first degree in Environmental Biology from the University of Reading and a DPhil in Plant Sciences from the University in Oxford. She has a near-decade experience in plant sciences research, and five years experience in science communication and technology transfer initiatives in Asian and Sub-Saharan Africa countries.
Dr Tinashe Chiurugwi (Research Associate)
Tinashe is based in Brisbane, Queensland. His research interests are in technology transfer for rural development. He has worked on a range of agricultural R&D projects in a number of Sub-Saharan African countries and the UK with Pioneer Hi-Bred, Seed Co Ltd, University of Reading, Rothamsted Research, NIAB and CGIAR Consortium of International Agricultural Research Centers. In these roles, he carried out research, organised conferences and wrote reports and peer-reviewed articles on topical of issues concerning rural development. Tinashe holds a BSc (Hons) from the Department of Crop Science, University of Zimbabwe and a PhD from the School of Biological Sciences, University of Reading.
Ms Sandy Evans (Administrator)
Sandy Evans (Administrator/Finance Co-ordinator) – Based in Wiltshire, UK, she has been working in administration and Personal/Executive Assistant roles in local government and the not-for-profit sectors since 1982. From 2002 she supported senior charity executives, including CFO, CEO and Director General, and board-level directors. In this capacity she has also worked extensively with international networks, partners and subsidiary organisations. She set up her own business in 2013 offering virtual/personal assistant services to individuals (both privately and professionally), projects and organisations where she worked extensively with an organisation working on projects in 4 African countries.
Dr Shailaja Fennell (Technical Expert)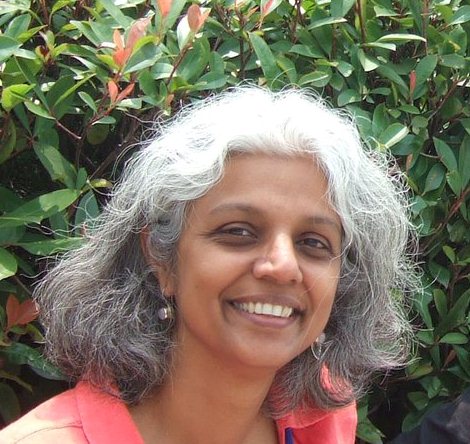 Dr. Shailaja Fennell is University Lecturer in Development Studies, and based at the Centre of Development Studies at the University of Cambridge. She is also attached to the Department of Land Economy at the University and a Fellow of Jesus College. Shailaja is currently the Principal Investigator on a UGC-UKIERI grant with the Indian Institute of Technology, Madras to identify the bottlenecks that limit internet access for agricultural production and the education and employment of rural youth. Her research expertise is in the sub-fields of rural institutional reform, gender and household dynamics and the provision of public goods through public private partnerships in Asia and Africa. She has BA, MA, and MPhil degrees in economics from the University of Delhi and a PhD in Economics from the University of Cambridge.
Mr Richard Hayhurst (PR Consultant)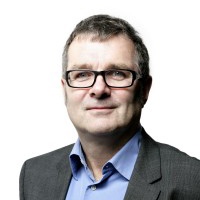 Richard has been involved in science and healthcare communications for over 30 years having established and sold several leading agencies. He has worked internationally with clients across the spectrum from early stage biotechs to multinationals, the EU, countries, academic institutes and NGOs, formulating communication strategies for topics such as cloning, stem cell research, agbio, genetic testing, vaccines, HIV, renewable energy and nanotechnology. Richard has an MA(Hons) in Modern History from the University of St Andrews.
Ms Stephanie Hirmer (Research Associate)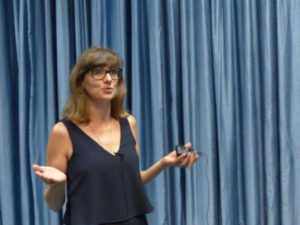 Stephanie is based at the Centre for Sustainable Development, University of Cambridge where she is in the final stages of her PhD research. Her research focused on the user-perceived value of rural electrification projects in East Africa. Prior to coming to Cambridge Stephanie worked as a consultant for the German Development Agency in Uganda and Germany. During this time Stephanie designed and implemented community-run hydropower schemes and worked on an up-scaling strategy for pico-hydropower and solar PV. She has close to nine years of work experience in the field of off-grid energy access.
Ms Roberta Mutschler (Research Associate)
Roberta (B. Eng M.Sc) is Research Assistant in the Centre for Sustainable Development at the University of Cambridge, where she is doing two lines of research. One research focuses on embodied energy of low-income houses in East Africa. The second research seeks to understand damp growth on solid walls after thermal refurbishment of traditional building in the UK. Roberta was an executor of Merit360 Action Plan 001, the world's most significant program for young people to tackle the UN Sustainable Development Goals (SDGs). Originally from Chile, Roberta completed a Master of Science in Sustainable Energy Engineering at the University of Nottingham in 2014 and graduated in Industrial Civil Engineering from Diego Portales University in 2011. She worked two years in the industry, first in a mining project as Project Engineer at MOSAQ Consultants, and later as Commercial Assistant Manager at Induelectro, a company of electrical solutions.
Dr Nalin Patel (Research Associate)
Nalin gained his Bachelor degreee in Physics from Imperial College, and gained his PhD in semiconductor physics on the fabrication and science of low dimensional structures at the Cavendish Laboratory, Cambridge (with Professor Mike Pepper FRS). He completed his MBA at Warwick University, has authored over 50 papers, and holds over 20 patents.After completing his Ph.D., Nalin joined Toshiba working in Japan at the R&D Center. After a year in Japan, he returned to Cambridge to join the Toshiba Cambridge Research Laboratory, where he worked on a number of areas related to semiconductor device physics and hybrid magnetic semiconductor systems. Nalin joined Cambridge Display Technology (CDT) a spin-out form the University of Cambridge in 2001. During his time at CDT he worked in a number of areas from device research, business development to project management. He returned to the Cavendish laboratory in August 2011 to take up the role of Programme Manager for the Winton Programme.
Dr Jaideep Prabhu (Technical Expert)
Jaideep Prabhu is the Nehru Professor of Indian Business, and Director of the Centre for India & Global Business at Judge Business School, University of Cambridge. His research interests are in marketing, innovation, strategy and international business. His current research is mainly on how multinationals are using emerging markets in Asia, Latin America and Africa as a lab to do affordable, inclusive and sustainable innovation for global application. He is the co-author of Jugaad Innovation described by the Economist as "the most comprehensive book yet" on the subject of frugal innovation.
Dr Michael Price (Research Associate)
Michael is currently based at the Department of Physics, University of Cambridge, where he has just finished his PhD on the physics of new types of solar cells and light emitting devices. His PhD was focused on the properties of semiconducting organic-inorganic perovskites, a fantastic new material that offers the potential for cheap, solution-processed solar panels with high efficiencies. He has attended a number of UN climate change negotiations and has a particular interest in how technology can help to improve rural electrification. He holds a BSc in theoretical physics from the University of Otago.
Dr Tayyab Safdar (Research Associate)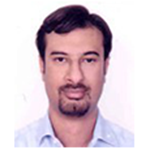 Tayyab is based at the Centre of Development Studies, University of Cambridge where he is an affiliated lecturer. His research interests include the impact of global value chains on agricultural development, renewable energy policies and the role of energy provision in sustainable rural development. He has worked on projects for multi-lateral agencies including the World Bank, Food and Agriculture Organisation (FAO) and the International Fund for Agricultural Development (IFAD). Tayyab completed his MPhil and PhD in Development Studies at the Centre of Development Studies, University of Cambridge. He also holds a BSc. in Mechanical Engineering and an MBA from the Lahore University of Management Studies.
Dr Kristin Shine (Director for International Competitions)
Dr Kristin Shine is a science and healthcare entrepreneur dedicated to finding ways for technology to improve people's lives. Since training as a medical doctor in the US, she has been working with both established companies and start-ups on strategy development, prototype design, corporate positioning and communications. At her most recent health tech start-up, she designed an evidence-based product that won the UK innovation agency's Digital Excellence competition and brought the prototype through clinical pilots. She holds a Doctor of Medicine degree from Columbia College of Physicians and Surgeons and a BA in Molecular Biology from Princeton University.
Dr Terry van Gevelt (Project Manager)
Terry is based at the Centre of Development Studies, University of Cambridge where he is an applied economist with research interests in rural electrification and development. Previously, Terry has consulted for the World Bank and has been a visiting scholar at the Korea Rural Economic Institute. He holds a BSc (Hons) from the Department of Economics, University of Warwick and Mphil and PhD degrees from the Centre of Development Studies, University of Cambridge.
Ms Alicia Welland (Research Associate)
Alicia has a BsC (hons) in politics from Bristol University and a masters in Political Theory from LSE. She has experience in the private sector and has also conducted a research paper for Sandhurst military academy on sexual violence in warfare. She has continued to expand her research interest in gender issues for Smart Villages, completing a technical report on the links between gender and energy. Her current areas of focus for the team include rural education and healthcare as well as democratic engagement in the developing world.
Dr Yan Zhang (Research Associate)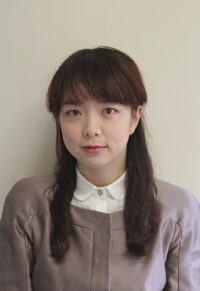 Yan is based at the Centre of Development Studies, University of Cambridge, where she also serves as the High-table Fellow of Newnham College. Yan received her MPhil and Ph.D. from the University of Cambridge. As a highly motivated economist with a strong background in economics, politics and public policy, Yan has also obtained six years' first-hand working experiences of public policy and practice on international development in the Chinese grassroots government. In 2012, Yan was invited by the Global Heritage Fund and Rockefeller Foundation to work with the world's leading economists, including Nobel prize winners Michael Spence, Joseph Stiglitz, and Amartya Sen on the project of "Global Heritage and Economic Development" in New York City. Yan has recently accomplished a one-year research project sponsored by the Cambridge China Development Trust. She just published a Research Monograph Governing the Commons in China by the Routledge Studies on the Chinese Economy series.
Advisory Group
Prof Howard Alper OC
Distinguished University Professor, Department of Chemistry, University of Ottawa; Chair, Government of Canada's Science, Technology, and Innovation Council (Canada); a member of the Science Advisory Committee of the World Economic Forum; Officer of the Order of Canada. Former Co-Chair of IAP: The Global Network of Science Academies; President of the Royal Society of Canada; Vice-President, Research, University of Ottawa. Member of Boards including the African Institute of Mathematical Sciences-Next Einstein Initiative
Mr Jim Cohen
Jim is Chair of Green Africa Power LLP which is funded by the UK and Norwegian Governments to invest intermediate capital in on-grid renewable projects in DAC 1 to 3 countries in Sub-Saharan Africa. He is also a member of KfW's Investment Committee for the GET FiT programme on renewable power in Uganda. He is a member of the Investment Committees of DIF II, III and IV, infrastructure funds run from the Netherlands, which invest in both renewable power and government PFI/PPP programmes in Europe, North America and Australia. He retired in 2007 as a main board director of Balfour Beatty plc, the UK-based contractor, where he started its equity investment in UK PFI/PPP programmes and was responsible for its international railway business. He began his career in the Civil Service, leaving the Department of Energy in his mid-30s to move into industry.
Prof Peter Nolan CBE
Chong Hua Chair in Chinese Development and Director of the University's Centre of Development Studies, University of Cambridge. He is the Director of the Chinese Executive Leadership Programme (CELP), which each year brings CEOs from China's largest firms to the University of Cambridge for a three-week training programme, taught by a combination of academics and the leaders of international firms.
Prof Deepak Nayyar
Emeritus Professor of Economics at Jawaharlal Nehru University, New Delhi. He served as Chief Economic Adviser to the Government of India and Secretary in the Ministry of Finance from 1989 to 1991, and was Vice-Chancellor of the University of Delhi from 2000 to 2005. He was Distinguished University Professor of Economics at the New School for Social Research, New York; Professor of Economics at Jawaharlal Nehru University, New Delhi; and taught economics at the University of Oxford, the University of Sussex, and the Indian Institute of Management, Calcutta.
Prof Lord (Alec) Broers FREng FRS
Formerly Vice Chancellor of the University of Cambridge, Master of Churchill College, President of Royal Academy of Engineering, Chairman of the House of Lords Science and Technology Select Committee, Head of Department of Engineering, Cambridge and worked at IBM in the USA for nineteen years, ultimately holding responsibility for the development of chip technologies.
Professor Diran Makinde
Professor Diran Makinde is the Director of African Biosafety Network of Expertise, and has close links with the Africa Union, Addis Ababa.  Before joining ABNE he was the NEPAD West African Biosciences Network director based in Dakar, Senegal. He earned a doctoral degree in veterinary medicine in 1976, and a Ph.D. in veterinary physiology from the University of Ibadan, in 1986. Prior to his current appointment, he was professor of animal science at the University of Venda, South Africa. He also served a five-year term as dean of the School of Agriculture, Rural Development and Forestry at the same university. Professor Makinde also taught at the universities of Ibadan (Nigeria) and Zimbabwe. Professor Makinde's research interests focused on gastrointestinal physiology of monogastrics, which includes such areas as digestibility and pathogenicity. He has been actively involved in biotechnology and biosafety issues all over Africa ever since he joined, from inception, AfricaBio, a non-for-profit biotechnology stakeholders' association in 1999.